Oscar Graybill, M.Ed., Director and National Presenter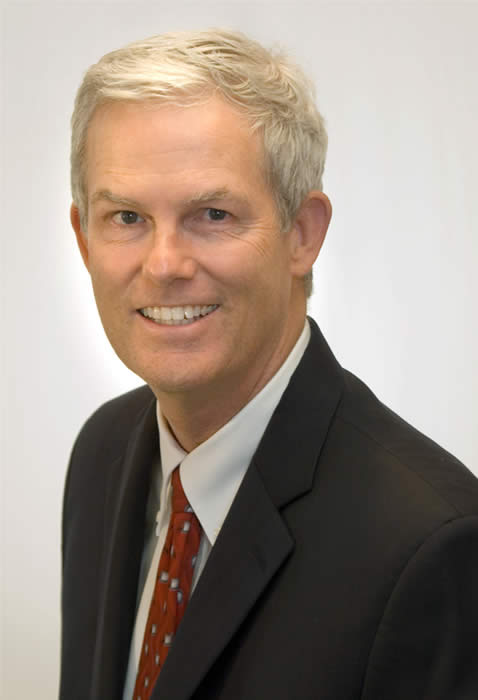 A former San Diego City Schools' EXCEL Outstanding Teacher and former California Mentor Teacher, Oscar Graybill used Cooperative Learning and Socratic Seminar for thirty years as primary tools in his student-centered classes.Oscar received his initial training in Socratic Seminar Leadership from Dennis Gray in 1988 when Dennis was working with San Diego City Schools. Oscar became a Socratic Seminar Consultant in 1995 after training with Jenee Gossard of Socratic Seminars-Los Angeles.Oscar worked for thirteen years as an English teacher at Walla Walla High School in Walla Walla, Washington, after spending his first seventeen years at Herbert Hoover High School in San Diego, California. He has been and remains active in many educational reform projects. He served as a member of the Washington State Commission on Student Learning by participating on the Writing Advisory Committee and the Assessment Advisory Committee.In addition to  Socratic Seminars, Oscar also provides professional development in student engagement, critical thinking, close reading skills, and Socratic questioning strategies.Oscar's  consulting work also includes training, coaching,and consulting superintendents, principals, and school leaders in dialogue facilitation. Please visit Dialogue Leadership to see how dialogue facilitation  supports the important work of professional learning communities positive school cultures. Also, read Oscar's article, The Art of Dialogue, published by ASCD in Educational Leadership.
John Swanson, M.Ed., Midwest Regional Presenter
John Swanson is an experienced leader and trainer of Socratic Seminars.  After nearly 20 years as a classroom teacher and school administrator in South Dakota, he has provided high-quality professional development to educators across the Midwest.  In November, 2002, after presenting trainings alongside Oscar Graybill, John became certified by Oscar to officially train teachers in Socratic Seminar Leadership Skills. Since then, he has trained K-12 teachers and school leaders in Socratic Seminar leadership skills.  He firmly believes the power of Socratic Seminars is how they challenge students to think of themselves in a safe and supportive environment.  He understands that these thinking skills are critical in preparing students to be productive members of 21st century society.  Described as engaging and practical by former participants, his workshops provide teachers with hands-on experience, intellectual stimulation, and a sense of humor.
Debbie Watts, Southeast Regional Presenter
Debbie Watts received training and certification in Socratic Seminars leadership from Oscar Graybill, Director of Socratic Seminars International. Having received previous training at the Paideia Foundation at the University of North Carolina, Debbie brings depth and breadth to her Socratic Seminar workshops. She is a career educator, instructional coach, and national vocabulary teacher of the year. Debbie has had years of experience in facilitating successful Socratic Seminars. Her experience as an instructional coach provides her with the skills and abilities to train teachers of all levels how to plan and lead engaging and thoughtful Socratic Seminars that address Common Core State Standards. Debbie recently became a Tennessee specialist in Common Core State Standards. Described as enthusiastic and passionate, Debbie's workshops provide teachers with hands-on experience, intellectual stimulation, and a sense of humor.
Lynne Laffie, Northeast Regional Presenter
Lynne Laffie is an experienced leader and trainer of Socratic Seminars. Lynne was originally trained in the Socratic Seminar model in 1984 based on the work of Mortimer Adler, the co-founder of the Institute for Great Ideas and leader of the Great Ideas Seminar project.  During her 30 year career as a teacher and school administrator in eastern Massachusetts, Lynne has conducted many Socratic Seminars with her students and trained hundreds of teachers in the Socratic Seminar model. Lynne recently received additional training from Oscar Graybill, Director of Socratic Seminars International, earning her certification to train and coach educators in Socratic Seminars under the direction of Socratic Seminars International. Lynne's commitment to education has resulted in presenting workshops with passion, clarity, and a sense of humor.
Kevin Graybill, Director of Operations and Regional Presenter
Being the son of Oscar Graybill, Founder and Director of Socratic Seminars International, Kevin has been a lifelong student, enthusiast, participant, and practitioner of the art and practice of authentic dialogue, and more specifically, the classroom dialogue strategy Socratic Seminar.  In 2009 Kevin officially took on the role of Director of Operations for Socratic Seminars International, with the goal of expanding the footprint of the organization by bringing dialogue, critical thinking, imagination, and thoughtfulness to as many classrooms across the country as possible.  That goal was met, and continues to be met, as 10,000+ teachers have been trained in Socratic Seminar Leadership through the 200+ workshops he has planned, managed, and presented since his tenure with the organization began.  Kevin's passion and conviction for the power of dialogue, and Socratic Seminars, extends beyond the K-12 classroom into Retirement Communities, Yoga Communities, and an assortment of organizations through his own consulting organization, Full Circle Dialogue.  Find out more about his Full Circle Dialogue work here, or listen to the most recent podcast he was featured on here.